In the autumn of 2019, six tomographic moorings and one ocenaographic mooring were deployed in the Arctic Ocean.
Eurasian basin deployment cruise
The deployment of the the three tomographic moorings (NERSC 1-3) was carried out from 14/8 to 9/9, using the icebreaker KV Svalbard from the Norwegian Coastguard. The planned mooring locations are shown in red, while the deploy poistions are shown in green. The ship track is indicated by the orange dots.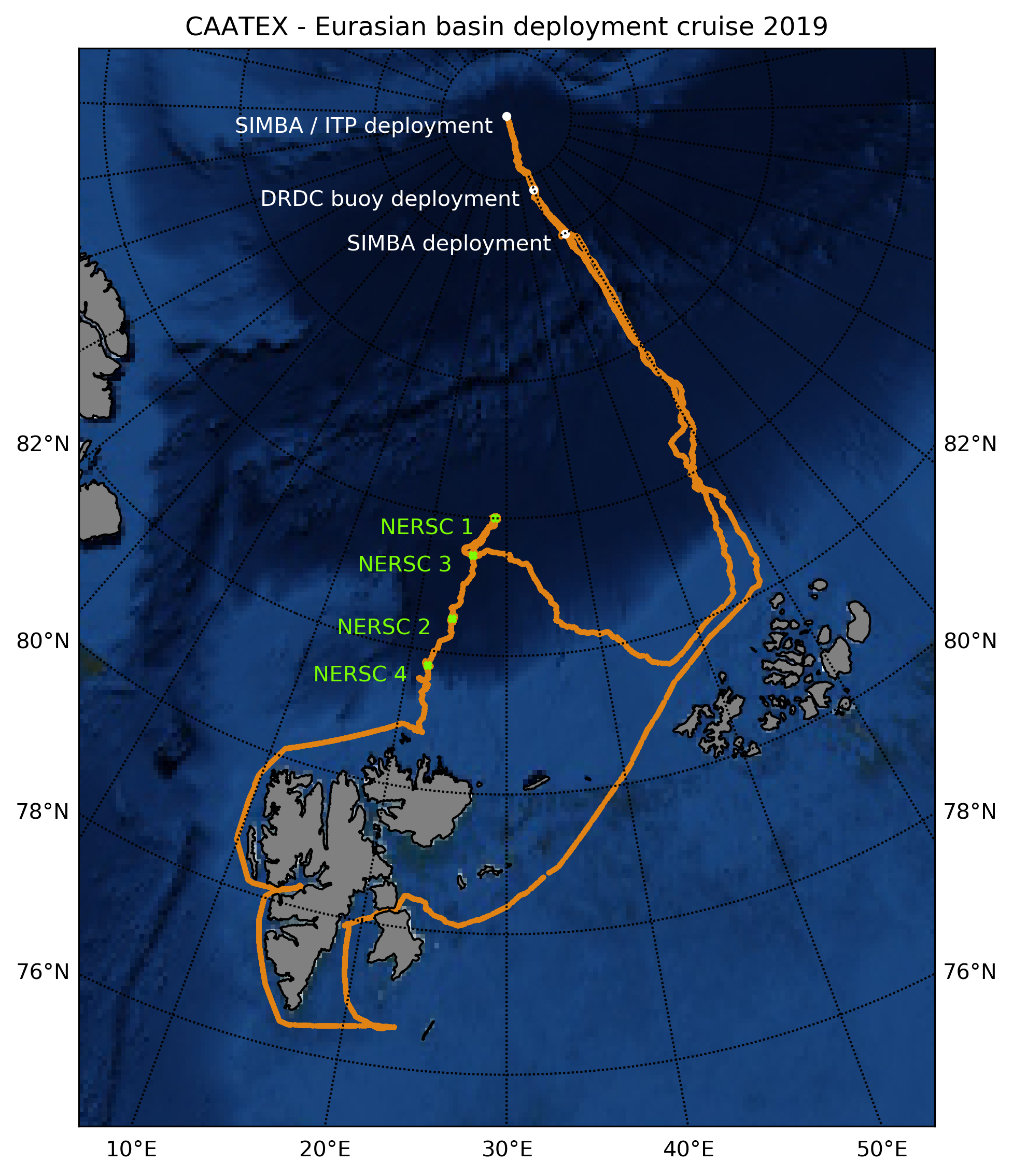 Ship track obtained from Barentswatch/The Norwegian Coastal Administration.
MOSAiC
CAATEX is supporting the MOSAiC project. The track of the German ice breaker RV Polarstern is shown below.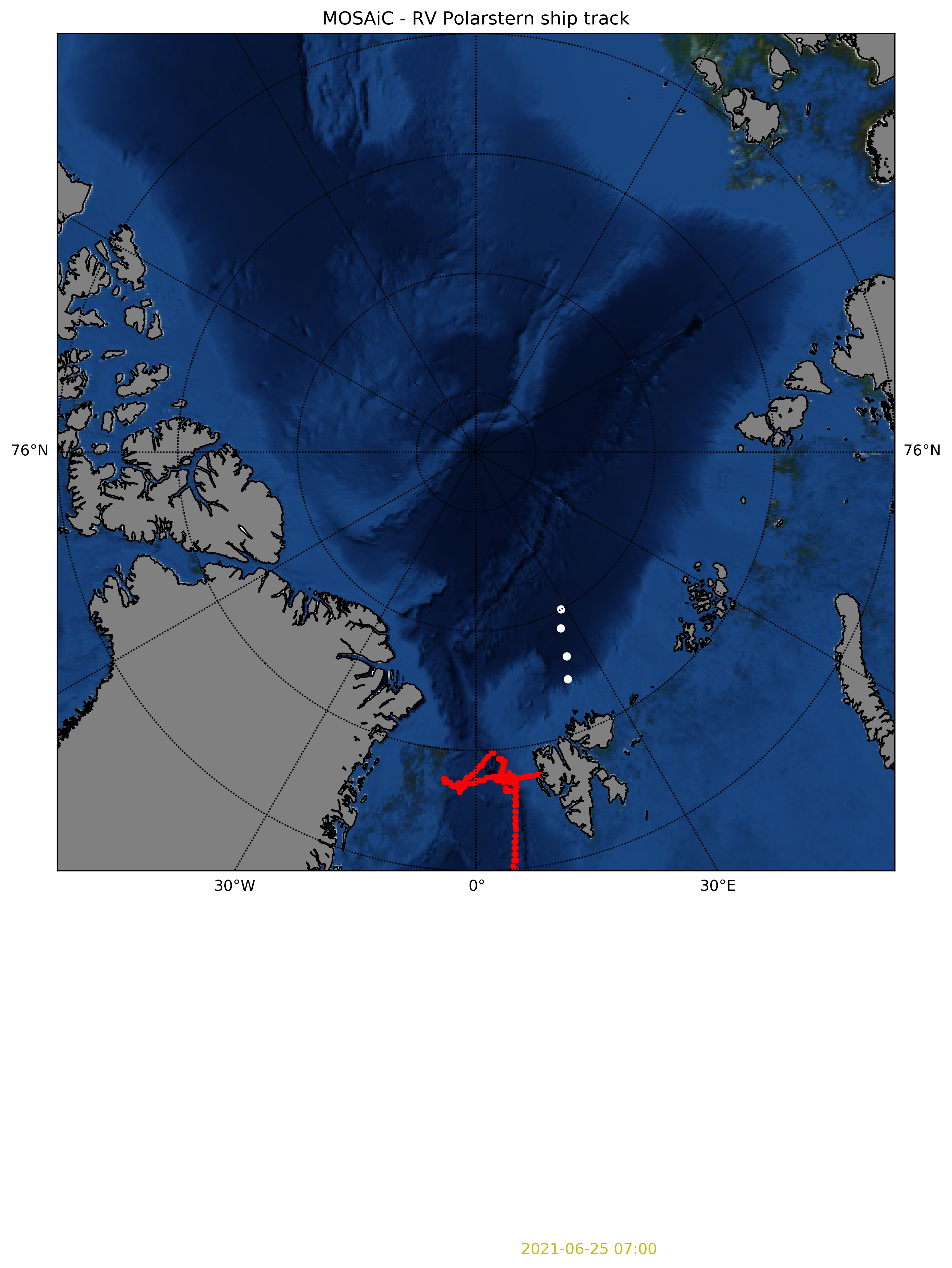 Data obtained from: https://www.awi.de/fileadmin/user_upload/MET/PolarsternCoursePlot/psobsedat.html